Watercolor Crash Course : Great Blue Herron
Meets: Saturday from 12:30 PM to 4:30 PM
Location: 126 Biggin Hall
Registration Fee: $69.00
Brenda has developed a unique and condensed method of teaching so that students can experience the exciting medium of watercolor without the usual prerequisites. No drawing skills are needed. You will get right to work mixing colors and learning the basic techniques of watercolor.

The instructor will provide one of her original drawings, created just for this workshop, and all of the supplies necessary to complete the painting of Great Blue Heron. You will be walked, step by step, through the entire process and in just a few hours, you will have the satisfaction of finishing a small painting to take home. You will be amazed at what you can accomplish! This class is designed for adults.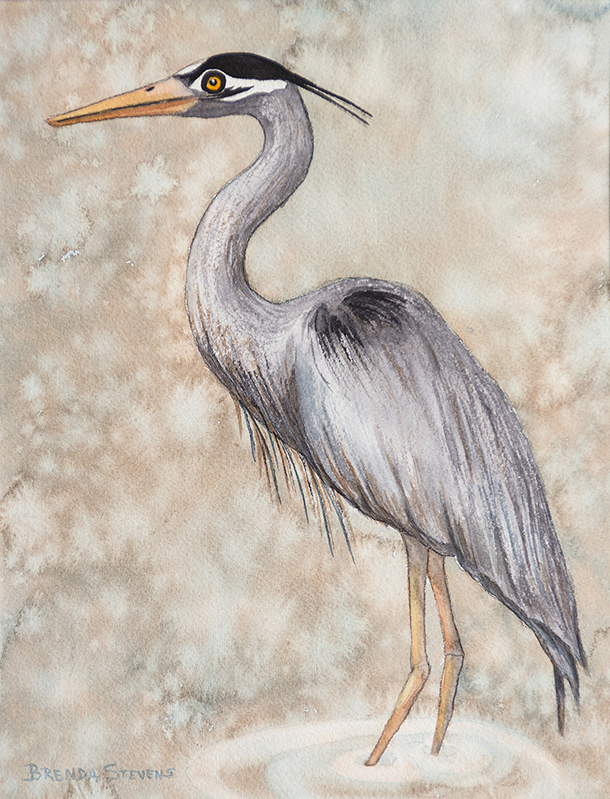 Call us at 334-844-5100 to see if you qualify for a discount on this course.
126 Biggin Hall
Auburn University campus
Share